Spray foam insulation is made from polyurethane which we all familiar with today, from the low density elastomers in our running shoes, the foam in our upholstery to the flexible plastics used in straps and bands.
In the context of insulation, polyurethane produces unrivalled levels of airtightness due to its ability to fill every nook and cranny producing an airtight envelope when applied.
CPI Foam LTD supply open cell and closed cell spray foam insulation products, providing architects, builders and homeowners with the versatility needed to ensure the most energy efficient and cost effective insulation solutions available.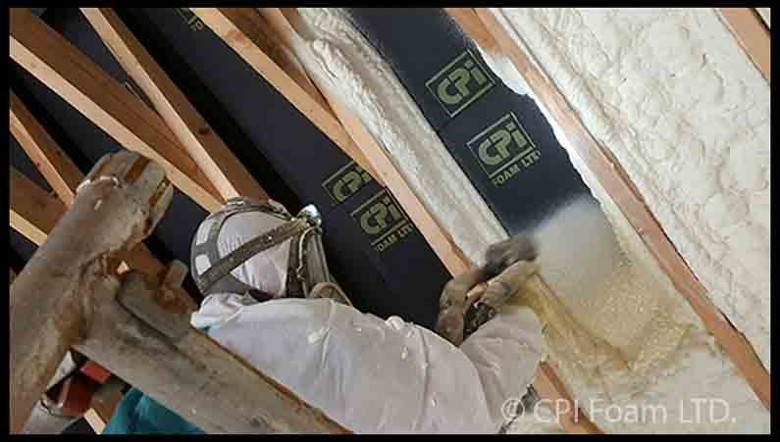 Open cell

spray foam insulation
Open cell spray foam is used primarily for residential applications, attic insulation, wall insulation, floor and roof insulation.
The cells are open allowing water vapour to escape
When used with the 'breathable vent card system', the required building standard 50mm air gap between foam and felt is met allowing your timbers to 'breathe'.
The foam can expand to between 150-250 times its size filling every nook and cranny.
Polyurethane spray foam insulation is inert after application providing a healthy warm environment for you and your family.
Closed cell

spray foam insulation
Closed cell spray foam is used in commercial, industrial and agricultural applications.
The foam can be applied to any metal or concert structure.
It is not breathable and forms a dense rigid material that straightens your existing structure.
The foams expansion is much less than that of open cell spray foam.
Used to eliminate damp and condensation, closed cell is often used in commercial application to reduce the build up of condensation as well as for its insulation properties.