Spray foam insulation is generally recognised as one of the most versatile and adaptable insulation materials available on the market in Ireland today. Famed for its ability to fill every nook and cranny when sprayed on site, spray foam is also long lasting and of course airtight.
We supply spray foam insulation products to a network of professionally trained contractors throughout Ireland. All our contractors use NSAI approved spray foam insulation and are trained to use our unique breathable vent card system. If you are looking for a spray foam insulation contractor we will endeavour to find you the best contractor in your area.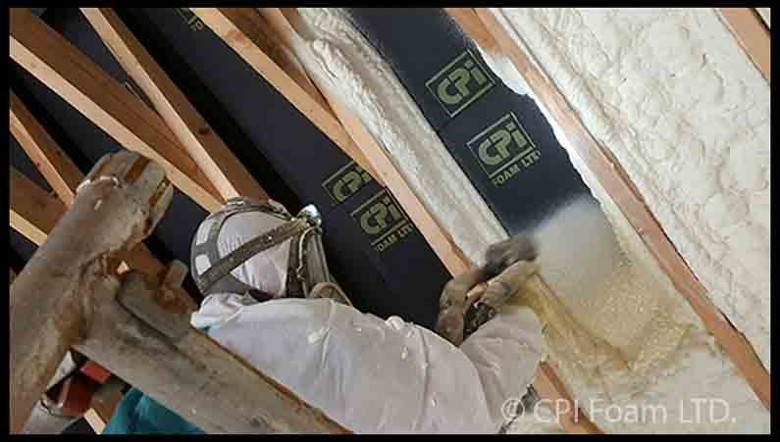 Contractor spraying open cell spray foam on breathable vent cards in attic in Ireland
Why use Spray Foam Insulation?
Spray foam insulation expand to over 200 times its size and is very quick to apply. Its cells remain open which allows water vapour to escape the structure preventing the build up of harmful damp and mould.