CPI Spray Foam Insulation
Spray foam insulation is generally recognised as one of the most versatile and adaptable insulation materials available on the market in Ireland today. Famed for its ability to fill every nook and cranny when sprayed on site, spray foam is also long lasting and of course airtight.
We at CPI supply a nationwide team of contractors that are professionally trained and use NSAI approved products. Open cell is used in residential applications, attic, loft, walls, floors and roofs while closed cells is used on metal and concrete surfaces.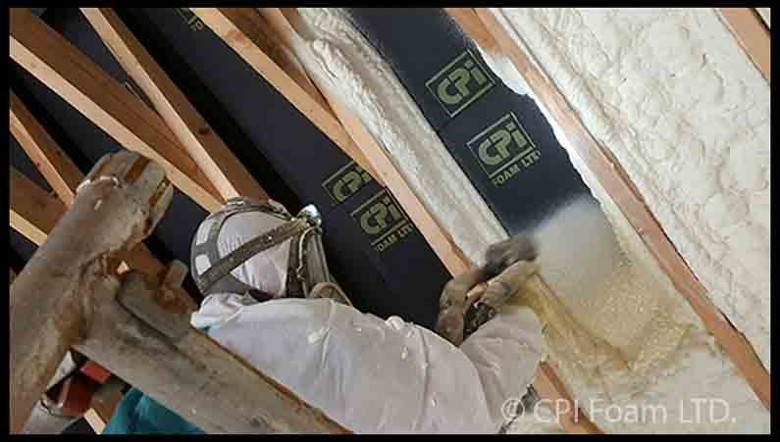 Contractor spraying open cell spray foam on breathable vent cards in attic in Ireland
Open cell expand to over 200 times its size and is very quick to apply. Its cells remain open which allows water vapour to escape the structure preventing the build up of harmful damp and mould.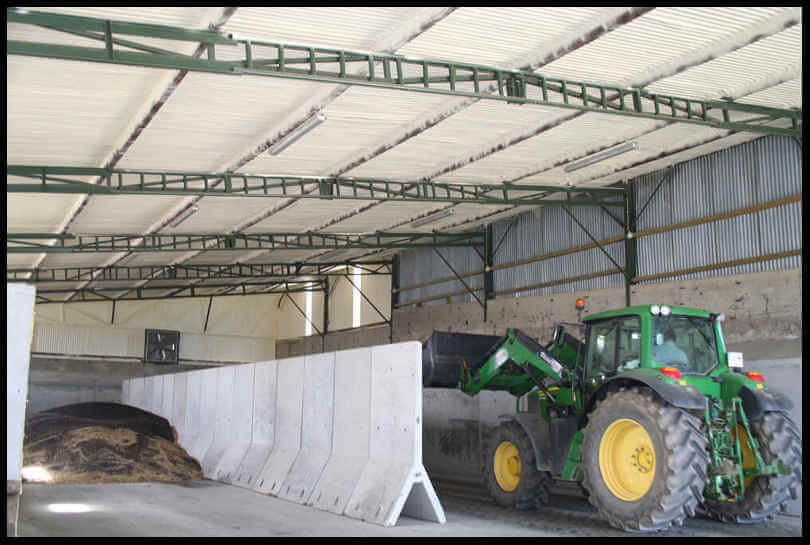 Farm shed where closed cell has been applied to prevent moisture damage to crops and to regulate temperature, Wicklow Ireland
Closed cell's expansion is less that opens as its designed to be impermeable and is used in sheds on commercial, farm or industrial situations. When applied forms a dense rigid coating that protects and strengthens the structure.