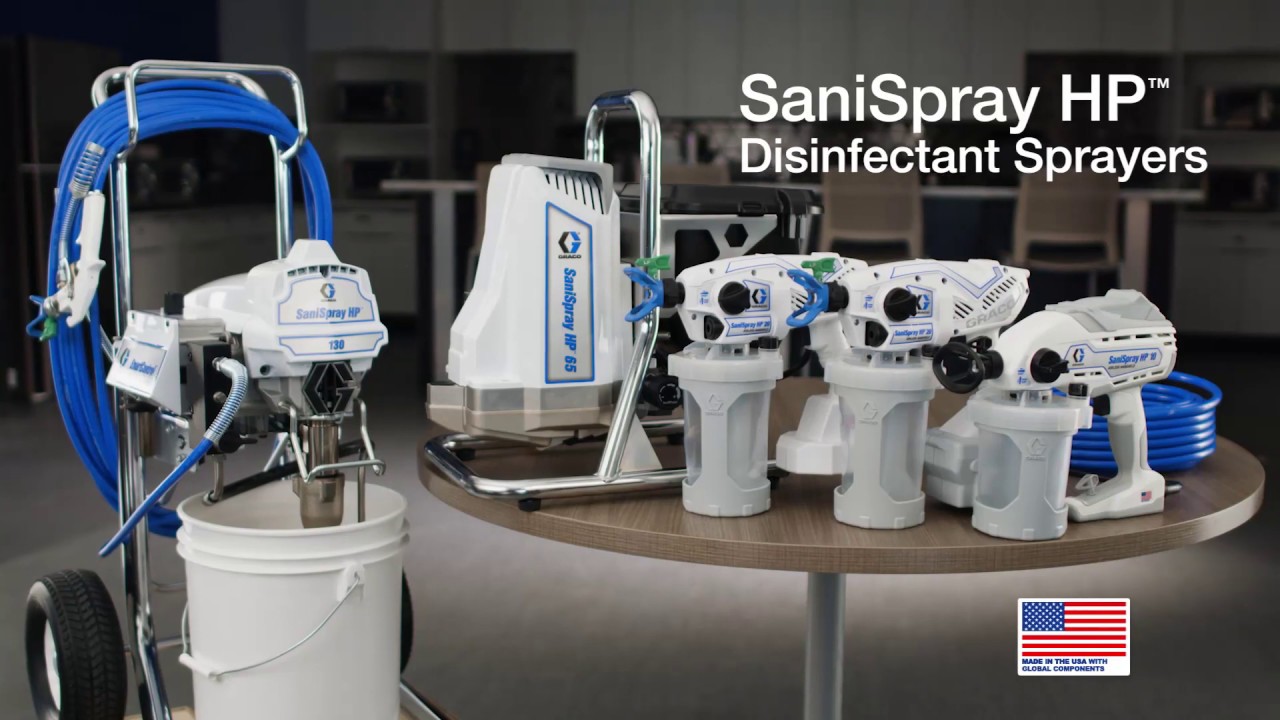 Disinfectant sprayers by Graco are nearly here! Graco are the experts when it comes to pumping and dispensing liquids, be it lubricants, paint, foams or even foodstuffs. And soon a range of market leading disinfectant sprayers will be available from Graco as well.
Graco know spraying, they are the market leader and go to name for paint sprayers by professionals, not only are they well built and reliable, their nozzles give great flexibility in controlling the required spray. A consistent edge to edge coverage is also very important when disinfecting spraying .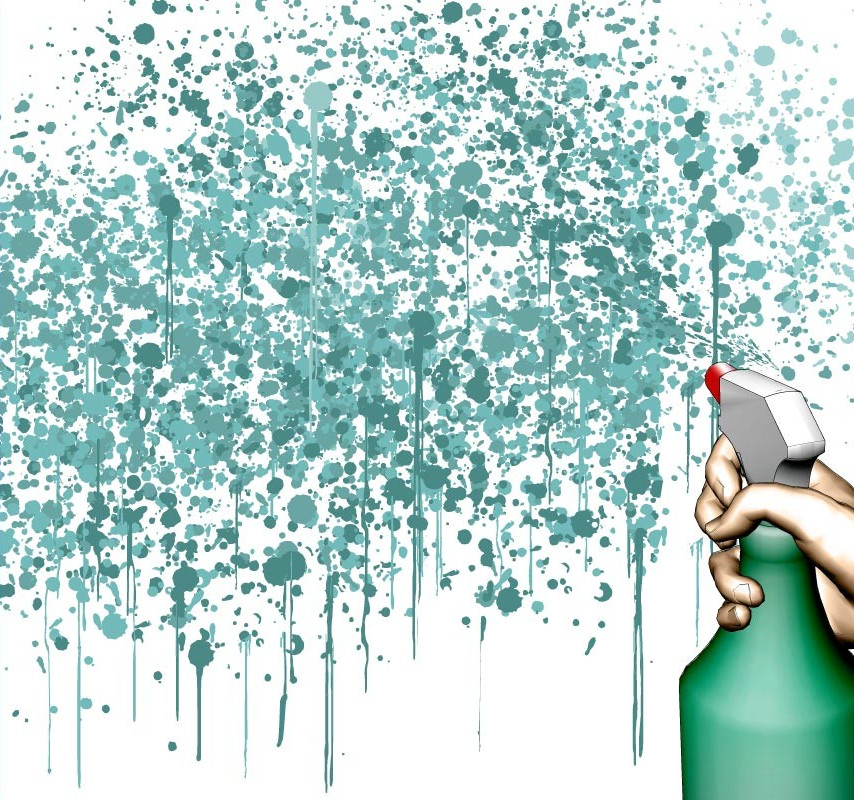 Inconsistent coverage with drips and runs
Additional step required to wipe area down
Small reservoirs require frequent filling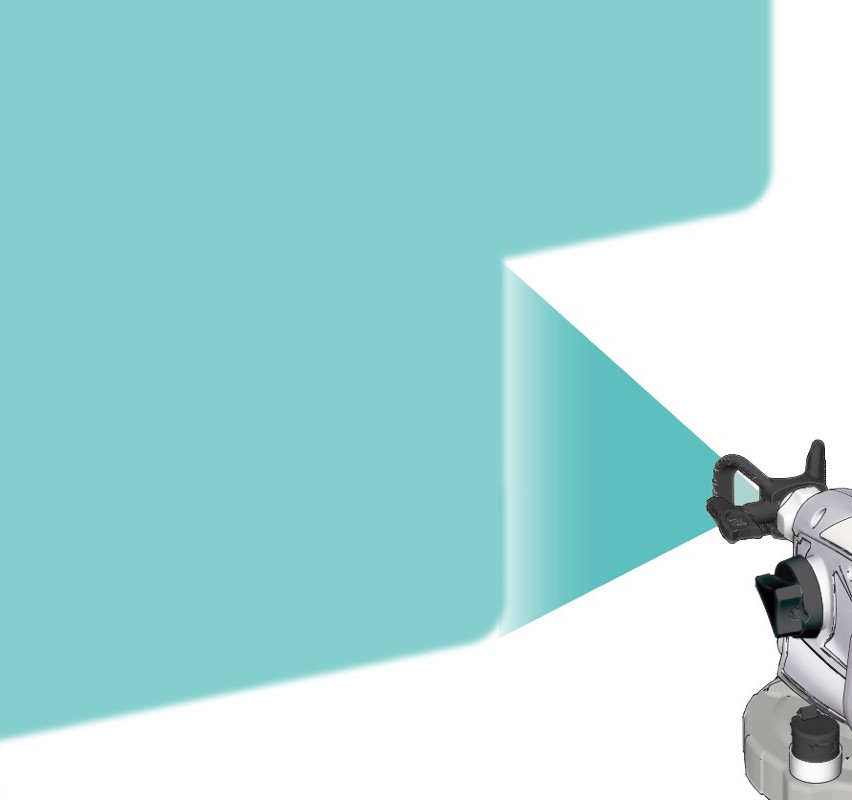 Consistent application coverage delivered in high production or fine spray methods
Complete surface coverage to meet chemical dwell time requirements
Fastest application method—period
Choose from a variety of RAC X LP QuickChange tip sizes to meet spray width and speed needs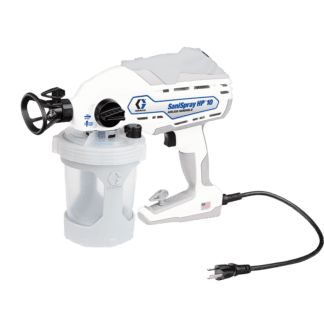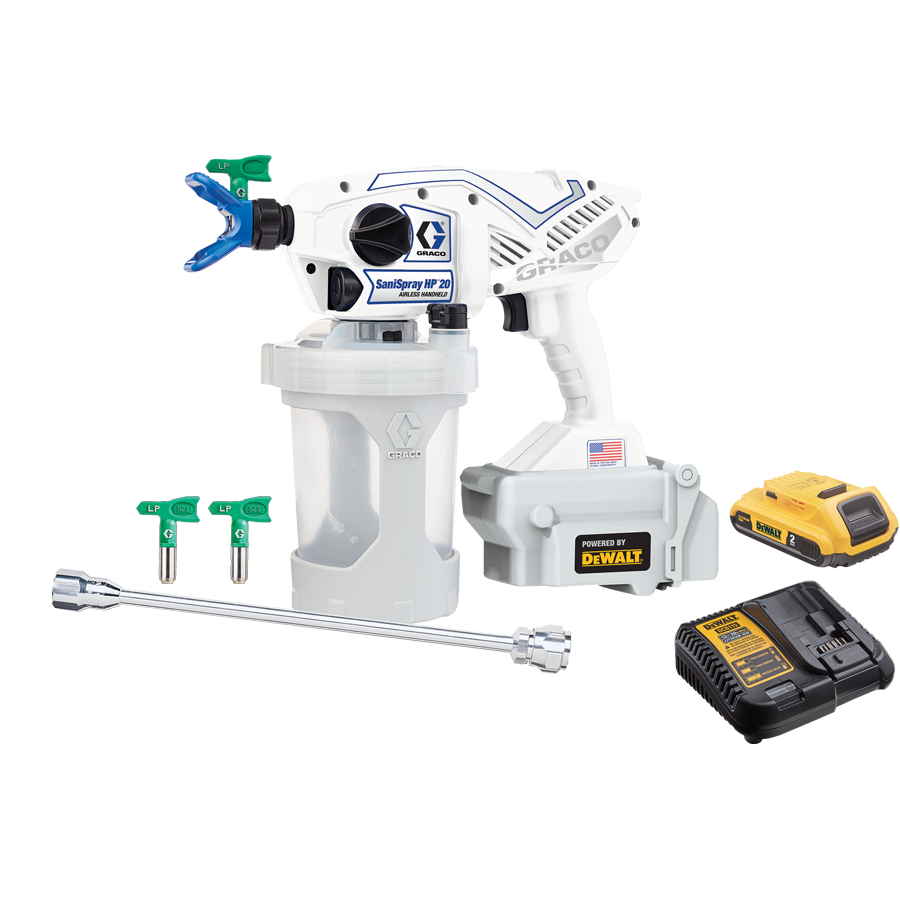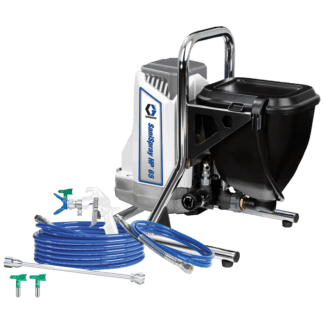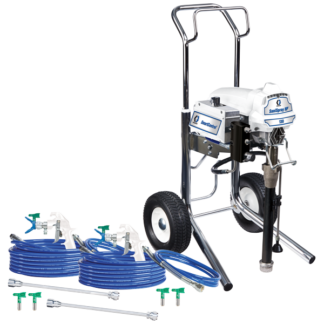 Not all disinfectant sprayers are compatible with alcohol-based active ingredients. See compatibility chart above. These include ethanol or isopropanol disinfectants.
FConsult with your material manufacturer to confirm spray application, equipment compatibility and safe usage procedures.
All Graco SaniSpray HP disinfectant sprayers are compatible with approved water-based active ingredients. These include Aldehydes, Phenols, Quaternary Ammonium Compounds, Sodium Hypochlorite (Bleach), Peroxyacetic Acid, Hydrogen Peroxide, Hypochlorous Acid based disinfectants.
---
American Built Quality
Graco SaniSpray HP airless sprayers are designed, manufactured, assembled and 100% factory-tested in the USA with global components
Limited 90-Day Warranty
Every Graco SaniSpray HP sprayer is backed by a 90 day parts-only replacement warranty
No Returns
Modular Repair Kits
To avoid transmission of infectious germs, SaniSpray HP sprayers are not returnable, and may not be serviceable at distributors or service centers
Easy Modular Service Kits are available for most sprayers service by the end user
Read this on graco.com: https://www.graco.com/gb/en/products/ad/emea-ced-sanispray-hp.html