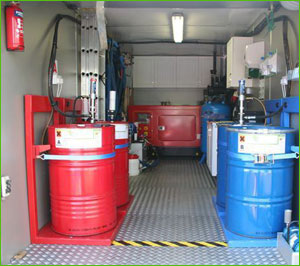 CPI Foam Limited is the industry's leader in the production of spray foam rigs.

We build seven stock spray foam rig configurations in addition to our ability to provide a limitless set of customizations.

CPI Foam Limited is dedicated to custom support and service which we deliver to the fullest extent with each purchase of one of our spray foam rigs.

Take a look through our different classes of rigs below to find the right solution for your needs.
When we say LIMITLESS DESIGN we really mean it. CPI FOAM LTD are the masters when it comes to converting whatever type of truck, van, trailer into a fully working professional spray foam rig.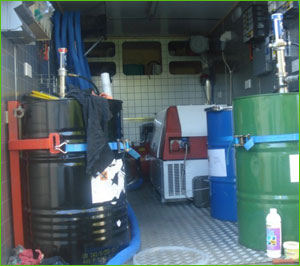 We are told by our customers that other companies just simply bolt in the Graco Reactor and compressor.

That there is no consultation addressing what the customer really needs to make his business stay ahead of the competition.

More importantly the rig has got to be reliable day in day out so a well designed and installed rig will be more efficient, safer and save you time and money in the short, medium and long term.

When you purchase a spray foam rig from CPI FOAM LTD we provide training on equipment FREE.

CPI FOAM LTD are Graco distributors for Ireland so we have full access to the technical department in Graco Europe so if you have a problem with a reactor or gun we will have the spare parts available.

CPI FOAM LTD have a fully fitted workshop and Graco trained service engineer available for either site or workshop repairs DON'T SETTLE FOR LESS.